It has been too long since the last Hangar Talk. Unfortunately, I've had quite a bit on, including a trip to the USA from just after the Christmas party until mid January, followed by the endless tasks you have when you get home after a long trip, meant very little time to write anything. Until now…..
Christmas Party
Another great day for all that attended. It was held a little earlier than normal due to our impending trip to the USA on the 7th so the committee decided to bring the date forward to December 1. This didn't harm the attendance as despite a few notable absences due to commitments elsewhere, I think this was the highest attendance at a Christmas function that I can remember. In all, 37 people attended. A big shout out and thank you to our friends from RFAM who attended, Mike R, Peter A, Tony G and Will D. Their friendship is greatly appreciated and we look forward to seeing them again.
Kerry put on another great spread starting with some spring rolls as an entree, then for main there was, ham on the bone, roast chicken, honey chicken wings, salads and potato bakes and more. Jacques also donated a special salad. This was followed by desserts kindly donated by Mike & Kaye Hope, Fred & Gloria Willis and Tim & Ros Sydes (I hope I haven't missed anyone). A big thank you also to the ladies who assisted on the day, serving and cleaning up afterwards. The food was very well received – where else would you get 3 courses for $15!
Needless to say the weather had some influence again, this time the usual wind saw a few pilots remain grounded. However a number had a go in the conditions, including Rodney Kreutzer who flew his immaculate ESM "Grumman F7F Tigercat".
Despite the windy conditions, Rodney had no hesitation in taking the Tigercat to the skies, much to the delight of everyone there. The roar of the twin DLE-20RA's makes for a very realistic model, both on the ground and in the air. 
Some pictures of the Tigercat –
Vince Burling was another who took to the skies with his Edge 540T. The blustery conditions made lining up the runway a challenge for a few and Vince was one of those but after an aborted landing he went around again and brought his bird down safely.
The RFAM boys are never frightened of a little wind and were soon airborne, followed by Max and George. Max also then carried out a maiden flight of Russell Walker's Piper Vagabond.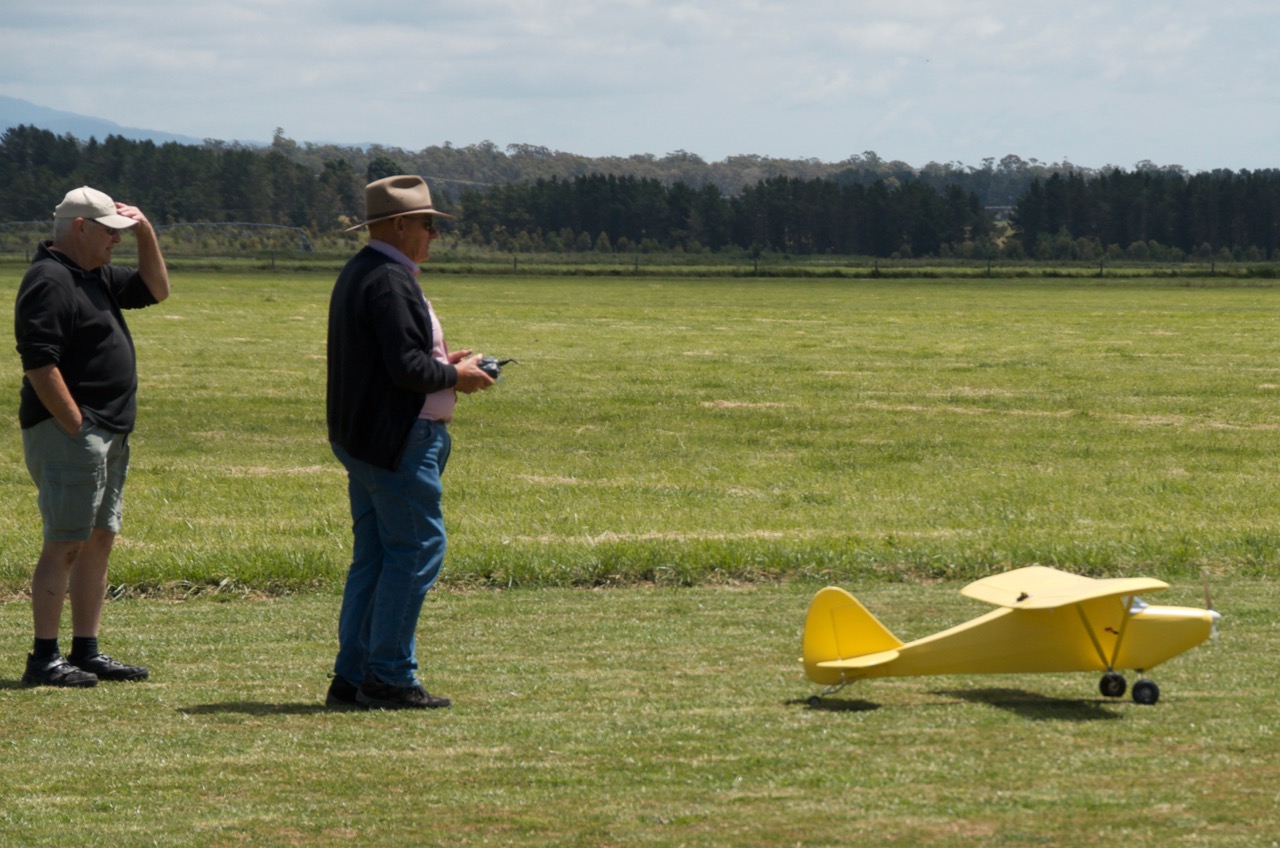 One pilot who had no trouble with the wind was Russell Walker with his DJI drone. With all the stabilisation built in, you could probably throw a tornado at it and it would still stay in the one spot! Russell took a very impressive picture from the drone –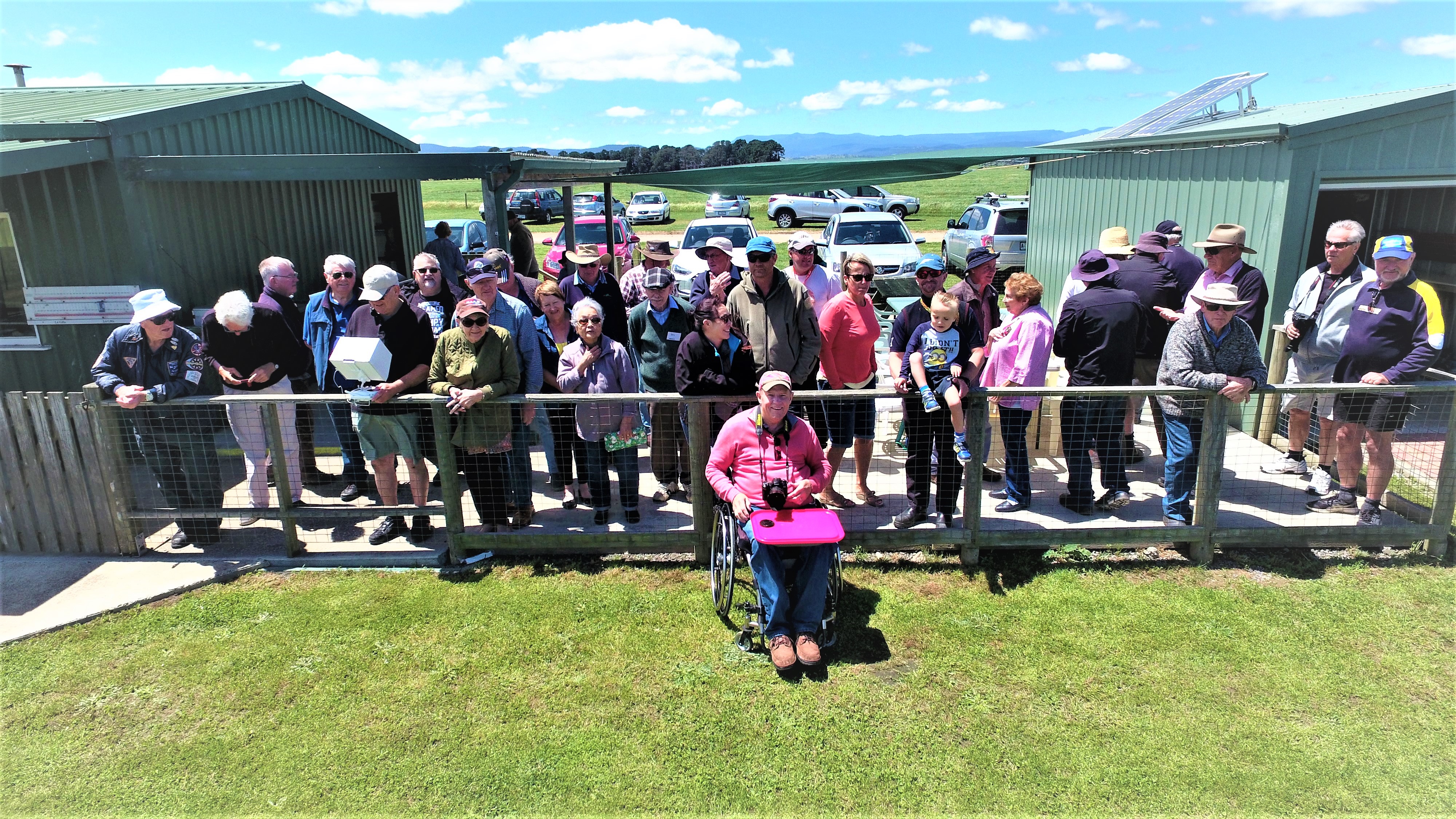 Some other photos from the day are in the slideshow below, Including Rodney Kreutzer's impressive Hangar 9 Corsair complete with a Saito FG-84 r3 – If you wondered what they look like, here is an image of one.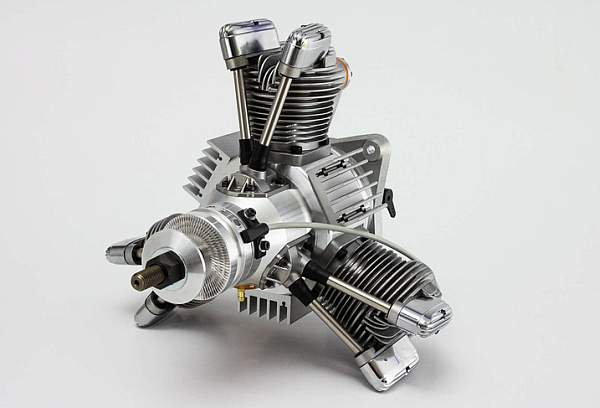 Check out the sound in the short video below. Oh and before anyone asks, the aileron's are both down because Rodney was only running the motor for the camera and hadn't connected the wings properly.
Some more pictures from the day are below.
Well that's it for another month.
Put a Spark in your life and fly electric…
George