VALE
Stephen "Doc" Baldock
1940-2020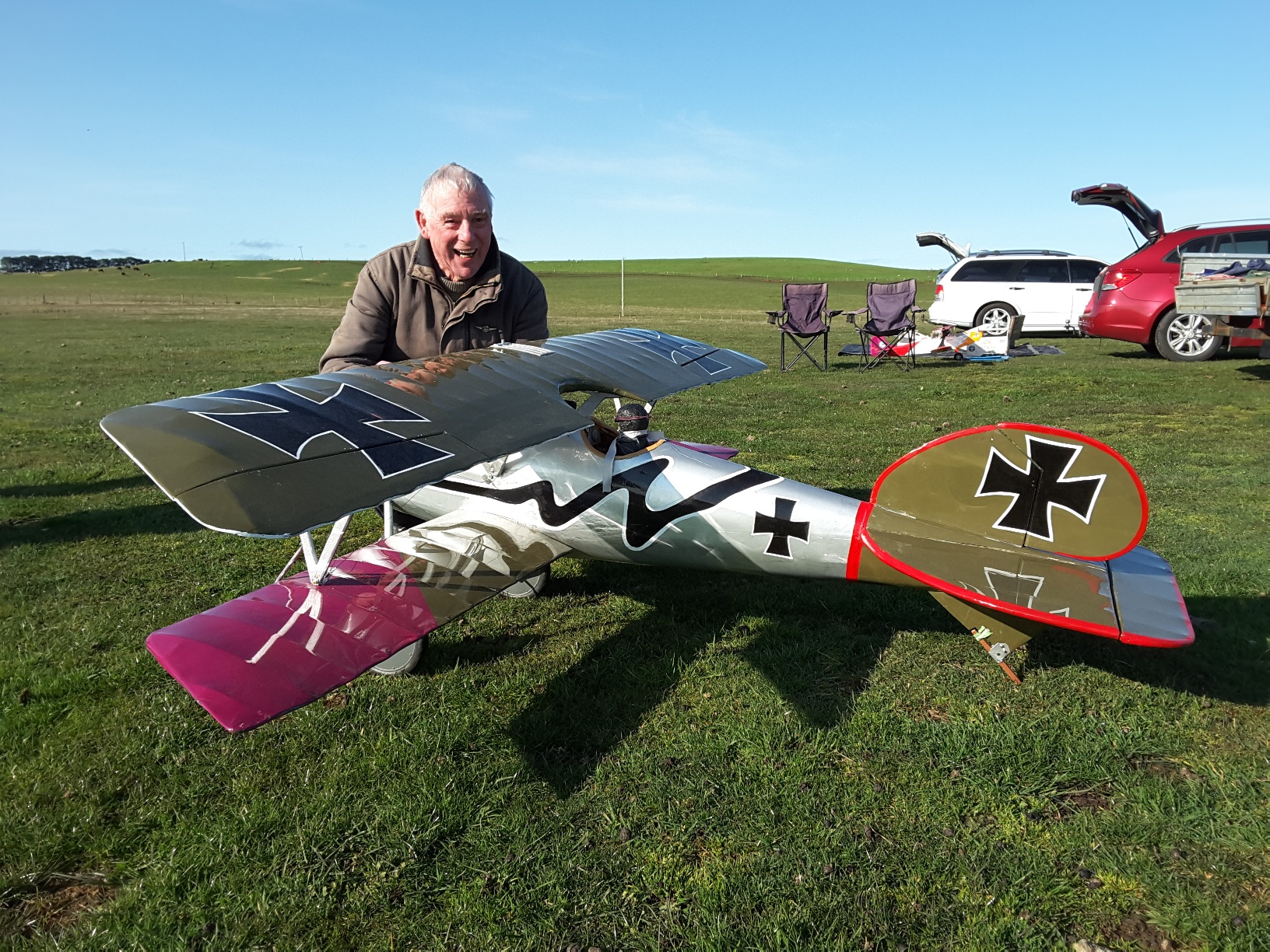 It is again with great sadness that we announce the passing of another member of our club, Steve Baldock. "Doc" as he was known to all, was a prolific scratch builder. In past years he was a regular weekly flyer at the field but he and his best mate, Peter Daniel, found a convenient site just down the road from Doc's home in Evandale. They called themselves the "Relbia Rebels"! Whilst we didn't see them during most of the year after their relocation, they continued their membership of LMAC and they made every effort to attend our annual Christmas lunch. Doc favoured building WWI models. Such was Doc's building skills that he could build the model by drawing a plan from an image in his favourite WWI aircraft history book, Janes I think. He would then build the complete airframe from scratch, including the pilot! Doc had retired from his sign business "Doc Signs" (many of us have used them) but his skill in sign making is evident in the model pictured. Another great craftsman lost. I found him to be a genuine, laughable and loveable "larrikin like" Aussie who will be sadly missed by all that knew him, especially his "brother" as he called him, Peter Daniel.
RIP Doc.  
---
The Launceston Model Aero Club is located on the Symmons Plains property approximately 30 kms south of Launceston. The site is open 7 days a week for members. Saturday is the main flying day for the club. "Club Day" is on the first Saturday in the month and a full barbecue lunch is available. Visitors are most welcome.
Check the "Recent Posts" below for any updates to the website that may have been made since your last visit.