Unfortunately I was a late and short time attendee due to some health issues but I thought I should write about my brief attendance because from what I saw it was a spectacular day that was well supported by our long time friends from NWAM.
This was a day that displayed scale models of all persuasions – from the small but beautifully adorned foam Mosquito (electric power) to the 1/3 scale Cessna Aerobat (petrol powered). It was very pleasing to see such a big turnout. In all we had (by my estimation), 17 entries with 7 from NWAM and 10 from our club. The weather was also kind to us (for a change) with a little wind and brilliant sunshine. You wouldn't think so given the weather we've had since then – At Perth we've had 93mm of rain and howling gales since Monday! (There I go again mentioning the weather!)
The Scale Day is not designed to be a full on Scale competition but rather a day for like minded modellers to bring along their scale representation of a full size aircraft. We don't get bogged down in all the rules associated with true Scale competitions. The day was filled with many varieties, war birds, aerobatics, WWI types and sports aircraft. The prizes for the day (some nice bottles of wine) and a certificate were awarded to the aircraft adjudged "Pilot's Choice" whereby all entrants put a name in "the hat" for the model they select as their best pick. The winner was Chris Klimeck with his "Fly Baby". Well done Chris! Next prize was awarded to the "Most Realistic Scale Flight". The task of determining the winner was given to our newest member, Doug Colbeck who also entered with a Decathalon and a Mosquito. A couple of contenders just missed out due to aerobatics that were deemed "not scale" and some others let down by some awkward landings (a bit of a crosswind at times did not help). The winner was Jown Bowden from NWAM with his Piper Pawnee. Well done John and glad to see you took the Mustang home in once piece this time. Overall a great day and made all the better as all models went home in one piece!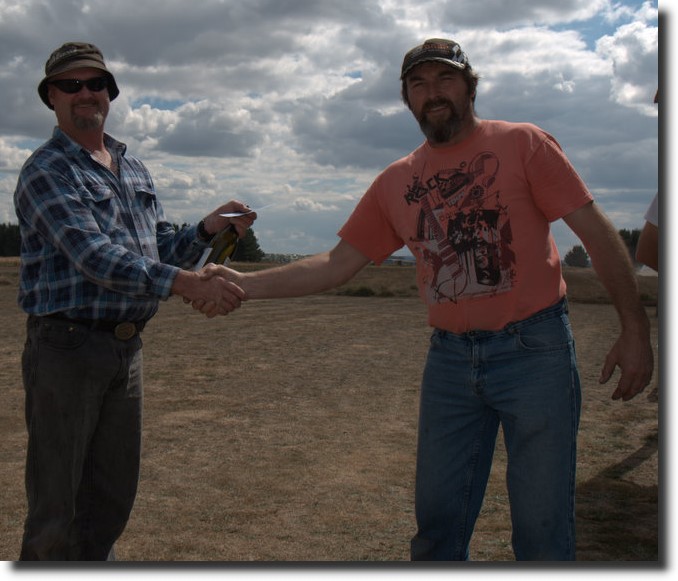 More pictures from the day can be found here (thanks to Merv and Kevin for providing the static shots) and also Robin Day (NWAM) has posted some here.