July 3 – The Committee was considering reopening the field for limited access despite the road being muddy and the club area very wet under foot. However the rains again today have meant that the field will remain closed and if the weather improves, a further review will take place by Friday, July 8. Whilst flying of some models may be possible under these conditions, the reason for the closure is we need to respect the owners property and avoid any damage caused by members accessing the site. Rest assured this is in our long term interest and the Committee will be vigilant in ensuring access is available as soon as it is practical to do so.
June 24 – The substantial rainfalls over the last 14 days have resulted in extensive flooding of the main access road and the club site, particularly the pit areas. We have had 122mm (5″~) of rain in a little over 2 weeks with more forecast. In the over 20 years we have been at Symmons Plains, this is the worst we have seen.
For this reason and to minimize any adverse impact club member attendance may have on the field and access road, the committee has decided to CLOSE THE FIELD until further notice. Please do not go to the field until the committee advises it is reopened.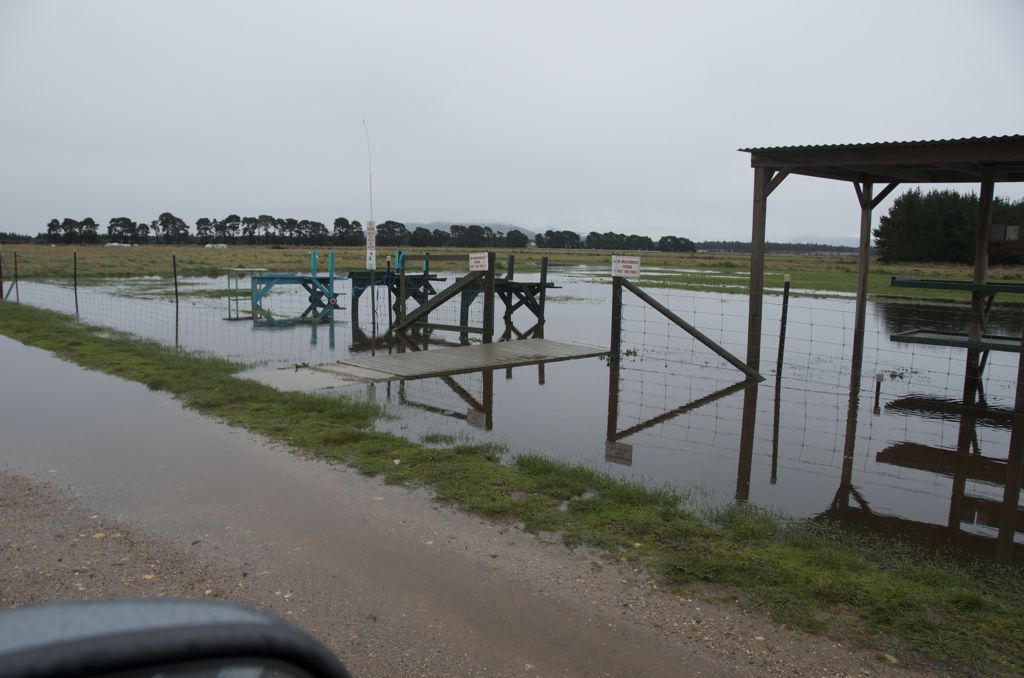 Launceston Model BOAT Club maybe?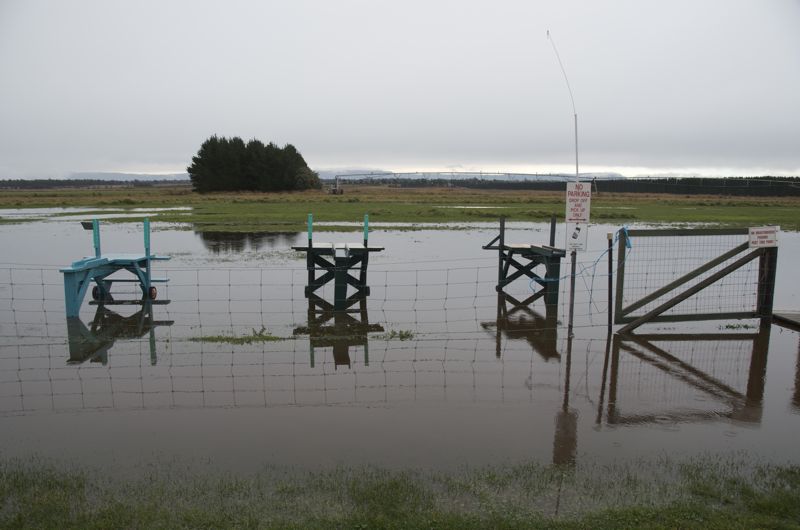 Anyone got a fishing rod?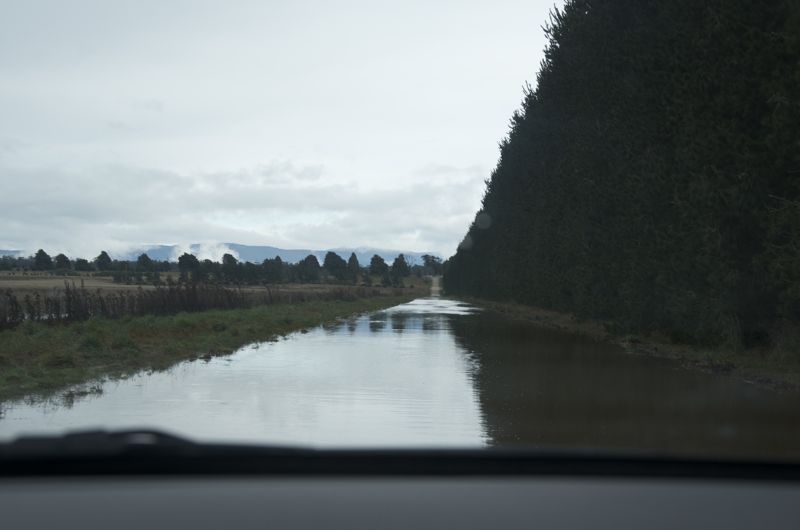 The access road in was more like a river. Kerry was not keen for me to drive through!