LMAC Scale Day Results
The weather gods were kind to us on Saturday, although a little hot. There were 7 entries in the Scale competition which was comprised of 6 compulsory manoeuvres plus take-off & landing. Chris Klimeck suffered a severe glitch on take-off with his Stampe biplane in round 1 causing it to nose dive into the grass. There was very little visible damage considering the noise of impact. It is repairable, and no doubt, it will fly again. Chris continued on with his Fly Baby to come 2nd.
This was Owen Cameron's first Scale flying competition and he did fairly well but a wind gust caused the Waco bipe to thump in on landing causing a little damage to a wing tip.
All the pilots enjoyed the simple manoeuvres and with a little practice scores should build up in the future. Thanks to Terry Pearson for helping with the judging. The results were:
1st Greg Robertson – PC9 electric, 2nd Chris Klimeck – Fly Baby,3rd Doug Colbeck – DC3 electric foamie , 4th Fred Willis – Decathalon, 5th Merv Cameron – Waco Bipe, 6th Owen Cameron – Waco bipe.
Mick Green did not compete but brought his large Auster along to have it re-certified by Merv Cameron. A magnificent model powered by a Saito 180.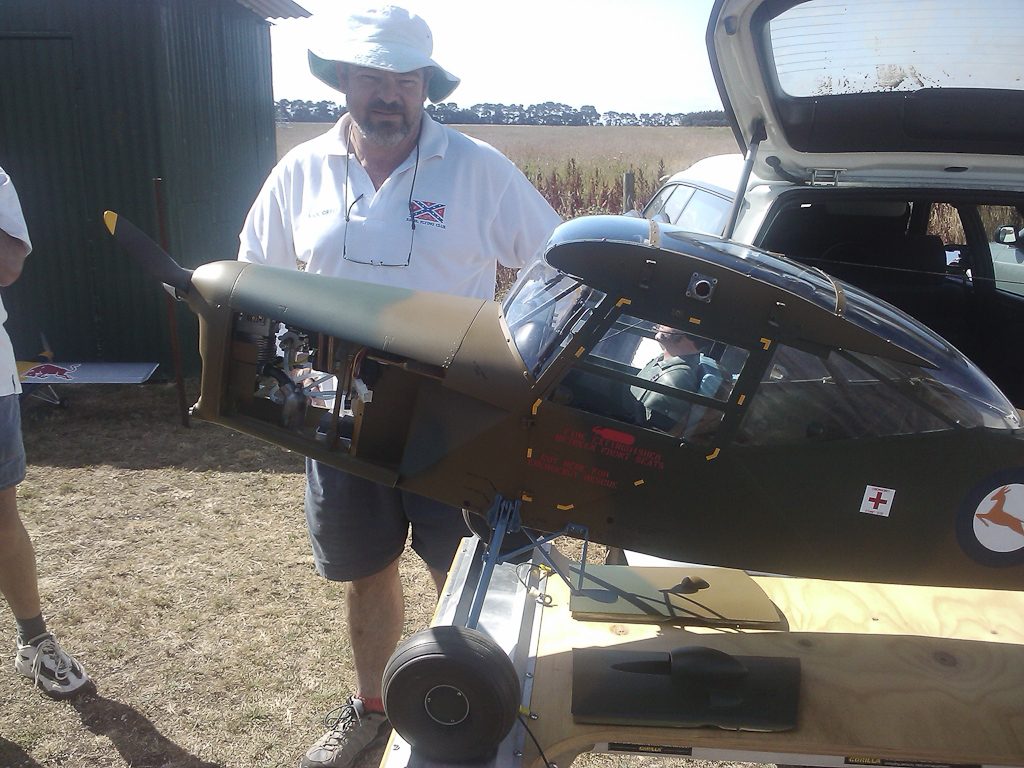 The next Scale Day is on April 21st, 2012. Mark the date in your diary and come along to compete or help out.